Creating Under Your Name vs Building a Creator Brand
Creating content online is not some strange hobby anymore. The number of creators skyrocketed, and platforms made it easier to share your thoughts. But should you create under your own name or create an umbrella for your project?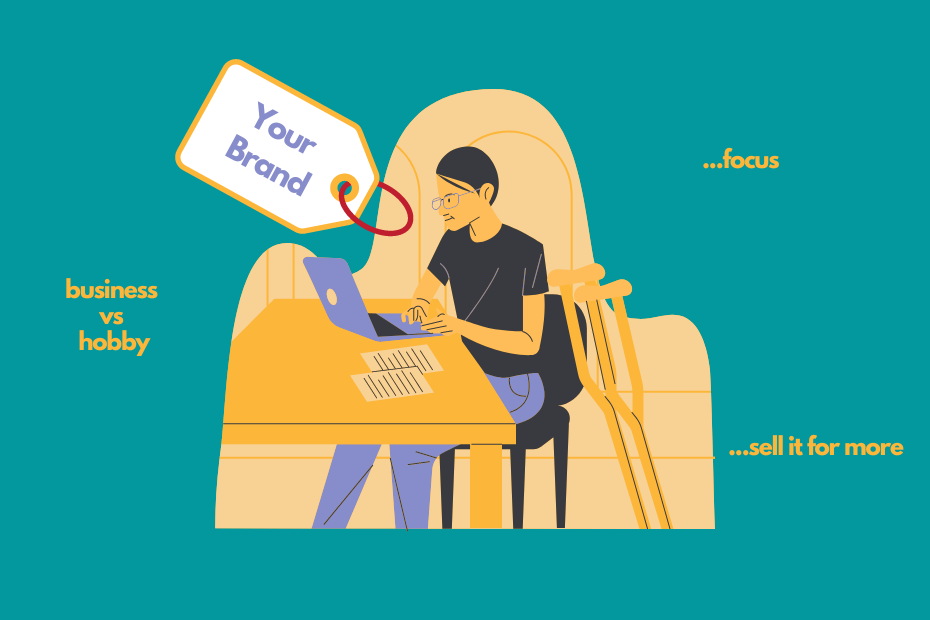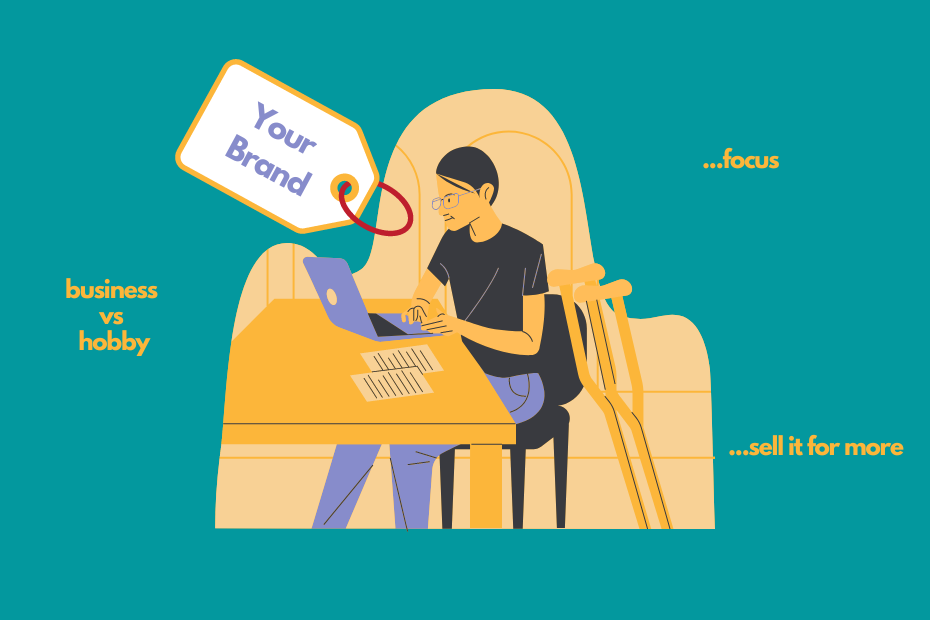 I am in the team "do it under your name" for the last few years, but it does not mean that I did not try the dark side of content creation. I am the uncrowned king of buying random domain names, publishing five blog posts, and starting a new project a few weeks later.
Having skin in the game and putting my name on my thoughts helped me to write consistently and have moderate success with blogging.
I don't intend to write here the ultimate go-to-market strategy of your content ventures, nor do I plan to share thoughts on how to create the ultimate niche sites to sell later. Simply I am not successful at any of those things.
What I can share is my humble experience writing a blog under my own name.
When does it make sense and when does it limit our reach and possibilities?
I have assumptions, feelings, and a small amount of data to back up my claims.
But this is rather the story of how I have written 200+ long-from articles in the past 5 years while enjoying the hack out of the process.
I hope you enjoy reading it as well!
Limitations in topics versus lack of focus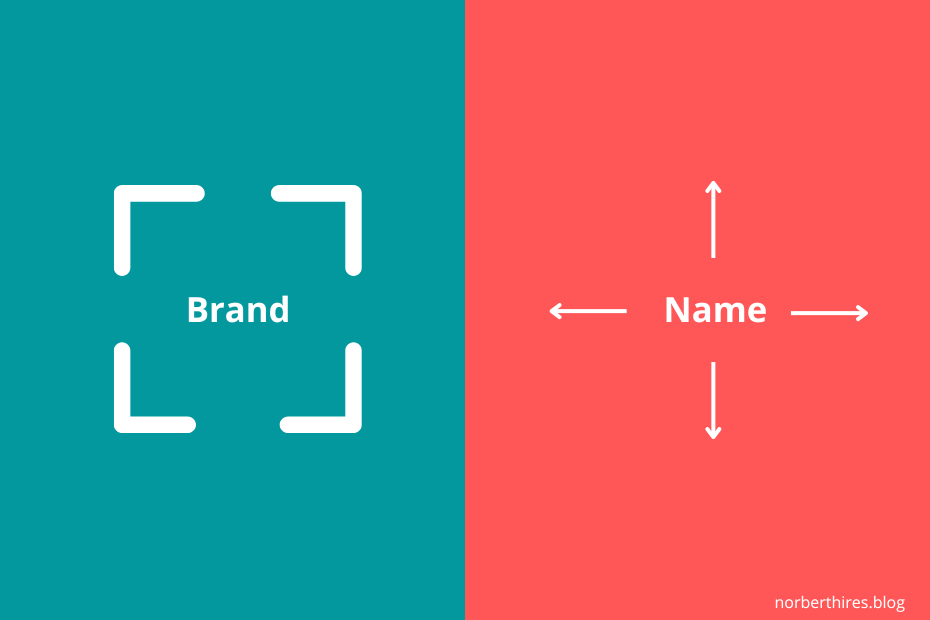 When a brand is limiting
When I see a solid piece of content or stumble upon some hidden niches, I always start to think about buying a domain and launching a new site covering only that topic.
When I started doing intermittent fasting I was so hyped that I put together a blog about it. I published ten articles, then slowly lost interest. I did not even renew the domain after one year. I managed to pick a too-narrow niche and I let the initial excitement of starting something new carry me away.
In the meantime, I found other topics I dived deep into SEO, marketing, and productivity.
I did not ditch a fitness brand because I totally lost interest in fitness, rather I chose other topics to work on.
I have several interests and a brand name may limit me from pursuing all of them.
Creating under your own name
I overcome this by starting a blog under my own name.
I gave permission to myself to write about anything I would like to. If I want to try out a new productivity software, blogging platform, or create some SEO industry deep-dives I can do that without selling my kidney to buy new domain names.
Creating under my own name is a great way to test my assumptions.
Maybe I lose interest in a topic after 10 articles.
It also can happen that reading about a niche proves to be more fun than writing about it.
I have several other untested beliefs like how easy is to rank for a keyword, and how profitable is a niche/affiliate program.
Without a narrow brand's limitation, I can write a few articles, test their impact and iterate later.
But it would be hypocritical to say that you should always pick a personal brand instead of a business brand.
Upsides of having a brand umbrella
A brand provides clear value propositions and can help readers to explain what they can sign up for in 5 seconds.
Sure, you can position your content venture under your own name to have a clear message, but a catchy name tells more than a slogan with eight vague words.
A brand can help you focus too.
I pursue different topics because I can.
This often leads to write for myself rather than serving my audience. If I would commit to write "SEO Chronicles" or "Productivity Paradoxes" that would curate my topic selection and would force me to focus instead of chasing a lot of shiny toys.
But not a brand gives you focus, but the work you do.
If you commit to discussing product management under your name, then you don't need an extra nudge to keep you focused. You will probably not cover international politics if your bread and butter is product positioning.
A good proxy that can help you decide whether to launch a content brand or explore under your own name is the number of potential newsletter issues / article, video ideas you can jot down.
If you have 100 content ideas to cover within your chosen field than it is much safer to go all in on a topic.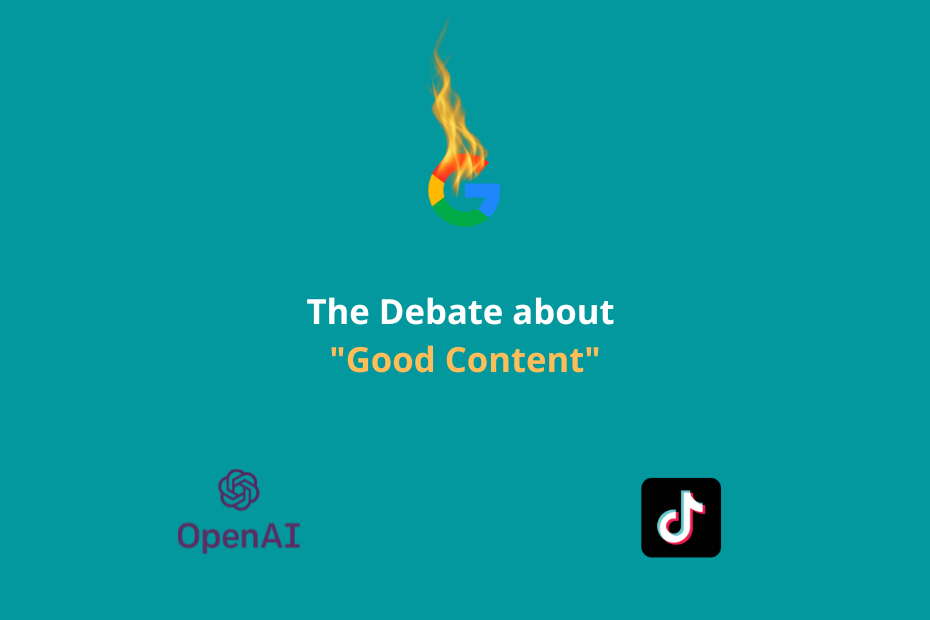 Extension of your personality or a sellable asset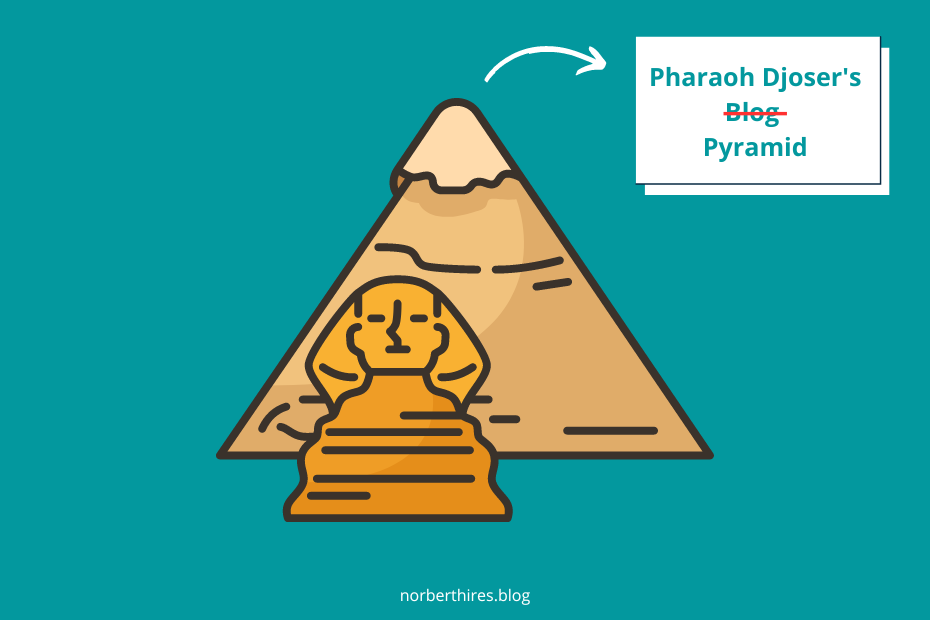 The immortality of personal projects
I wanted to design an environment I won't be able to quit.
Creating under your own name is a good way to achieve this. While I was quitting other projects without remorse, now I always gravitate back to the stuff I publish under my own name.
Simply I can not quit ME.
The likelihood that someone will buy me out of norberthires.blog is also unlikely.
By adding my name to the thoughts I put out there I have skin in the game.
When I started my Hungarian newsletter I made a commitment in the welcome email to show up biweekly in the inbox of a new subscriber. I promised something for which I was accountable.
Not some vague brand, personally me.
This pushed me to write consistently.
Sending out newsletters with my name also helped me to be more approachable. I got replies, which lead to more readers opening my e-mail because it did not stuck in the Promotion folder.
Gravitating away from my example, there are several cases when it still makes sense to stick to your name.
Are you a freelance writer, SEO Manager, or developer who is eager to sell his services through his content? You just bring friction into the equation if you start communicating as a brand.
You wrote that article.
You will do the work.
Call it by your name.
Brand name for businesses
Though the situation changes when you want to scale and transform into an agency.
The same goes for flipping newsletters.
The Hustle newsletter was able to be sold for $27 million because (besides several other factors) it wasn't reliant on one face alone.
But if you look at some of the biggest newsletters like the Morning Brew, tldr tech, or Contrarian Thinking they definitely can be converted to money by an exit easier than a name-dependent channel.
Do you want to sell what you build?
I would go with building a brand in that case.
You are not sure in which direction you want to go with your content?
Do you want to attract leads to a service you will do?
Your name looks more suitable for that.
But it is good to point out that we are talking about a two-way street. We overestimate the irreversibility of creating under labels.
You can rename Youtube channels, redirect blog posts to a new domain, and change the logo and title for your newsletter quickly.
Whichever road you choose keep in mind that:
You are a person with a brand and not a brand with a personality.
Big boy's business and clear value proposition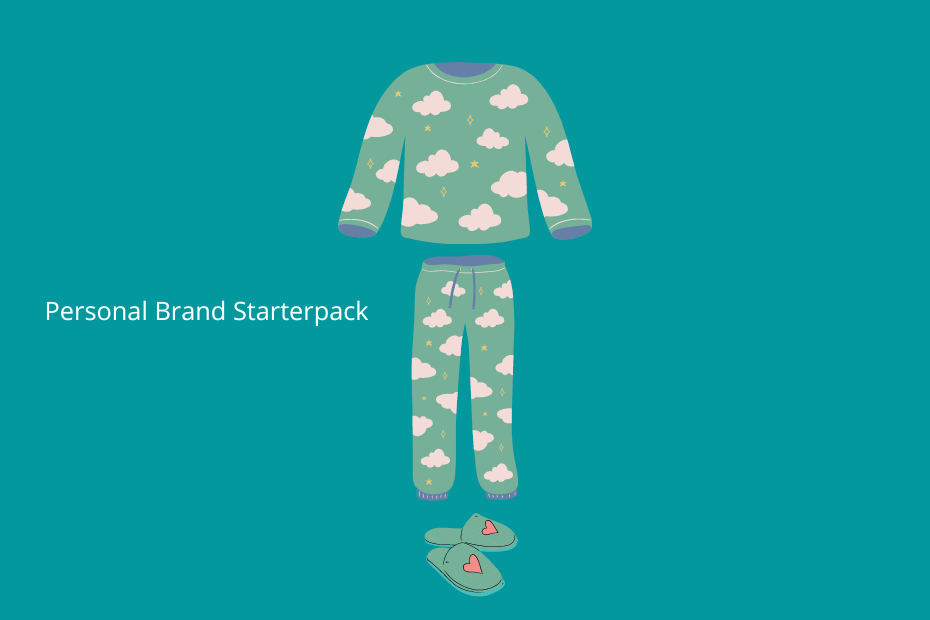 To sound more serious
I like to cringe at Forbes and Entrepreneur.com guest posts about marketing. It's not that the authors of these articles are not clever, but their incentive is either to get a backlink or promote their book, not giving away the meat before paying.
When doing research for this piece, I came across advice at one of these outlets where the writer suggested creating a brand to sound more series.
I assume you don't really care that I am writing this post in pants and you wouldn't read more eagerly neither if I would suit up, take a cigar and pose with a bottle of whiskey for my newsletter writing sessions.
There are so many serious voices out there.
Being honest and just doing the work can be the differentiator in the see of BS.
Clarity and creativity
Though we need to give credit for building a brand aside from our personal ones when it comes to clarity and creativity.
You can start anything on your own, but committing to a topic, writing a clear headline, and constructing a catchy phrase that conveys the premise of your content can be much more compelling than "Norbert's Letters on Friday".
Publishing under a brand - even if it is not bigger than you at the moment - is cool.
It implies you know where you are going and you put effort to figure out your direction beforehand.
Constructing an umbrella to create under also makes it easier to pitch.
When you get introduced at a podcast or you are pitching a guest post for another publication, you are not the guy who writes a newsletter about frozen fruit yoghurts, but you are the guy who writes the Freezing Yoghurt.
*It sounded cooler in my head.
Trends are pointing toward individual creators
On new-age platforms like Youtube or TikTok individual creators are crushing it. I bet you are subscribed to more "names" than "brands".
The shift from media companies to individual creators is not new.
The streaming PewDiePie, the boy who unboxes toys for a few million bucks a year, or Mr.Beast is on top of a platform that legacy media outlets are trying to break into for years.
We trust humans.
We read, listen and watch in line with this.
The future is for personalities building media companies around themself and not writers joining forces to publish in a magazine for close to compensation.
With artificial intelligence getting better and better at creating good enough content the value of personality, experience, and relatability is more important than ever.
Personal Brand or Business Brand?
I don't know.
I don't know how much naming a creator brand matters when you are playing a long-term game.
I am subscribed to newsletters that are written by individuals who proved the value of their content by consistently creating top-notch stuff.
I don't care if Stratchery would be Ben Thompson Weekly, or if Ann Handley would rename his Total Anarchy to her own name.
But maybe I discovered them because they did a good job of creating a sticky brand.
Branding is the packaging.
And packaging matters.