Marketing
My stupid simple Google Analytics 4 setup
Google will turn off Universal Analytics and it is nudging us to move to Google Analytics 4. I made the jump months ago. This is my review of how I use GA4 to measure the performance of a simple blog.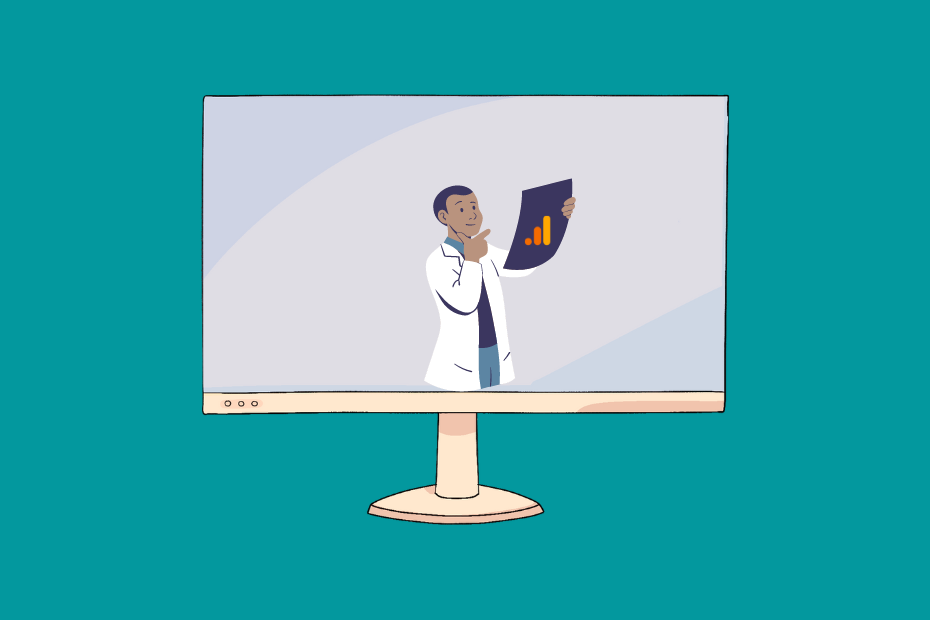 According to the official announcement, Universal Google Analytics will stop processing data after July 1, 2024. Even the smallest websites need to decide whether they add GA4, make the move to a new platform, or go forward without measurement.
I jumped on the Google Analytics 4 bandwagon when I started this blog.
After the announcement of the GA sunset, I also moved my old blog (which had years of regular analytics data) to GA4.
I am using the old Google Analytics for years to measure three things:
which of my articles are attracting the most readers,
which pieces of content resonate the most with my audience,
what is driving readers to subscribe to my newsletter
I don't intend to write some advanced GA4 guide.
This will be rather a simple blogger's take on how to get the most out of a seemingly difficult tool after years of the comfort of a simple setup.
Why does Google Analytics 4 exist?
Google acquired / launched the predecessor of Google Analytics in 2005, and GA has been the most used analytics solution over the years since 2013.
Since then the web by itself experienced several different shifts in trends.
Two particularly:
The rise of mobile apps
Increased privacy concerns and regulations
With Google Analytics 4, the search engine giant is addressing these two trends.
You can track app + web performance more effectively with GA4, though this is less of a concern for a simple site owner.
What matters more is that GA4 moved away from storing IP addresses and it is a more regulation-compliant analytics tool, though there are still challenges with data transfer and several other areas authorities are deeply interested in.
Google Analytics 4 vs. Universal Analytics
The biggest difference between GA4 and the old Universal Analytics is a paradigm shift in how they measure website performance. Until Universal Analytics was a page view-focused tool until in Google Analytics 4 everything is centered around events.
GA4 has a totally different look, and there are metrics you are accustomed to in the old analytics you simply don't find in the new solution.
Big change of movement also that instead of several pre-built dashboards in GA4 we have only a handful a reports and rather we are pushed to build our own dashboards under the Explore section.
Upgrading to Google Analytics 4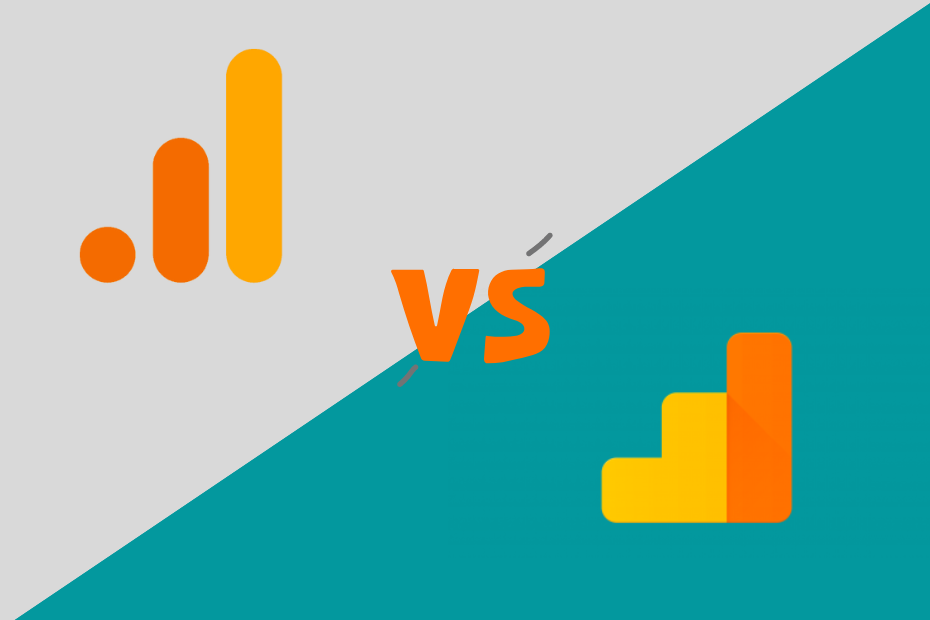 I won't get into the technical details of how to integrate GA4 with your blog because the Google guides are fairly straightforward.
I followed these step-by-step articles when I moved from Universal Analytics and also when I added GA4 to a new blog:
What came as a surprise to me is that you can not transfer your data to GA4.
You start with a blank page and good luck going forward with that.
If you did not make the change yet, then I strongly suggest adding the GA4 tracking code much before the sunset.
I simultaneously have the Universal Analytics and GA4 tracking code on my old blog in order to have data now with the old solution and be able to do year-on-year comparisons later when they turn off Universal Analytics.
How I Use GA4 to track my blogging efforts
Google Analytics is even more complicated than the old solution or simply I got locked in Universal Analytics.
GA4 just didn't click for me initially.
Google launched GA4 in October 2020 and I added it to this blog shortly after to measure my small SEO experiments.
The end result was that I used Google Search Console more than ever to track my search engine result optimization successes and failures.
The good news is that GA4 is better in 2022 than it was at the start. The bad news is that you have to get used to it and it requires a mindset shift.
If you know what you want to get out of GA4 (aka what you want to measure), then it is perfect for most bloggers and newsletter writers.
I hate boring articles describing GA4 menus with screenshots of a demo account. Below I want to show you how I am using the tool with some real data.
1. Real-time report
Don't be surprised that the Real-time page of GA4 will show you a drastically different picture than in Universal Analytics.
These are two screenshots that I made about the same blog with a 2-second difference: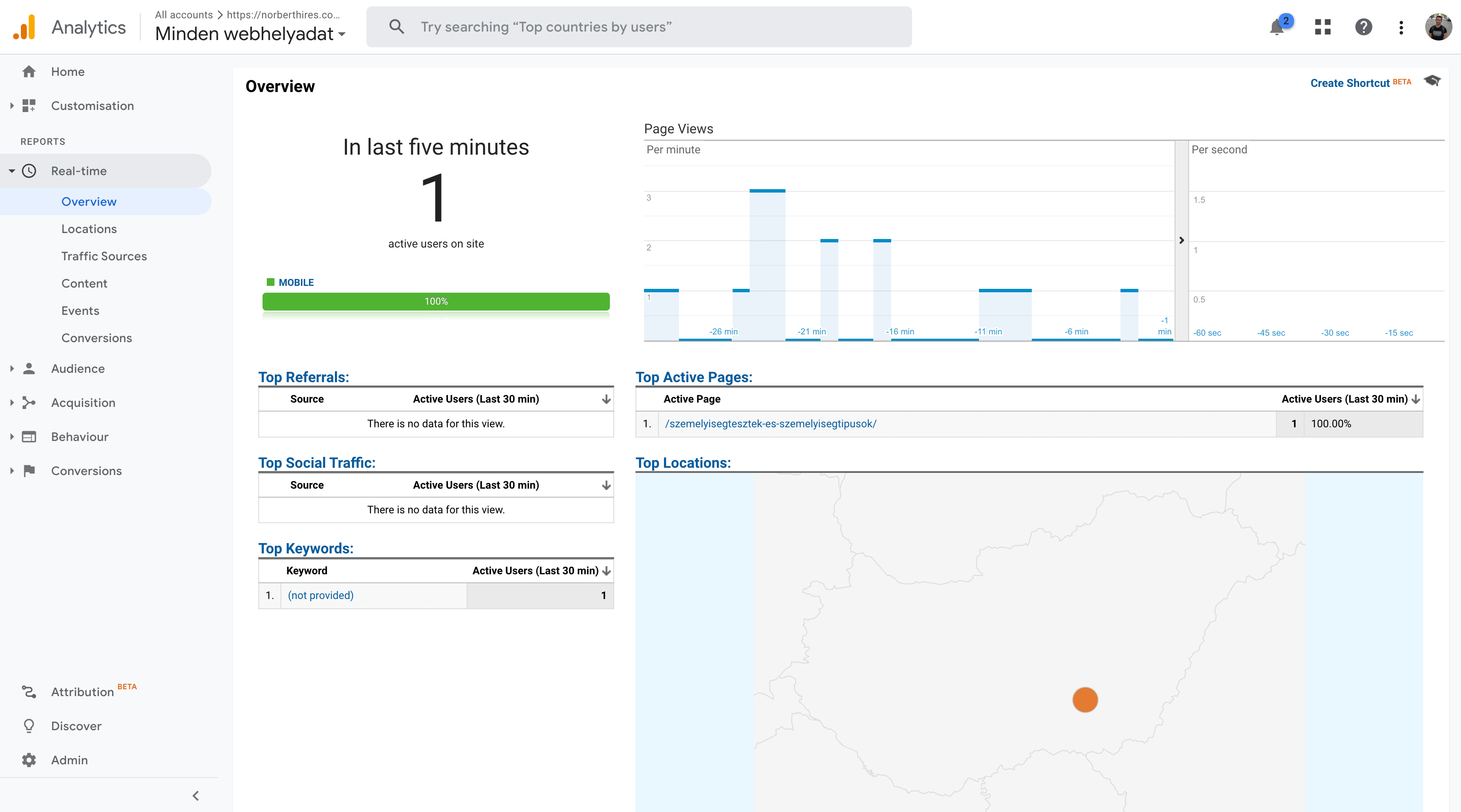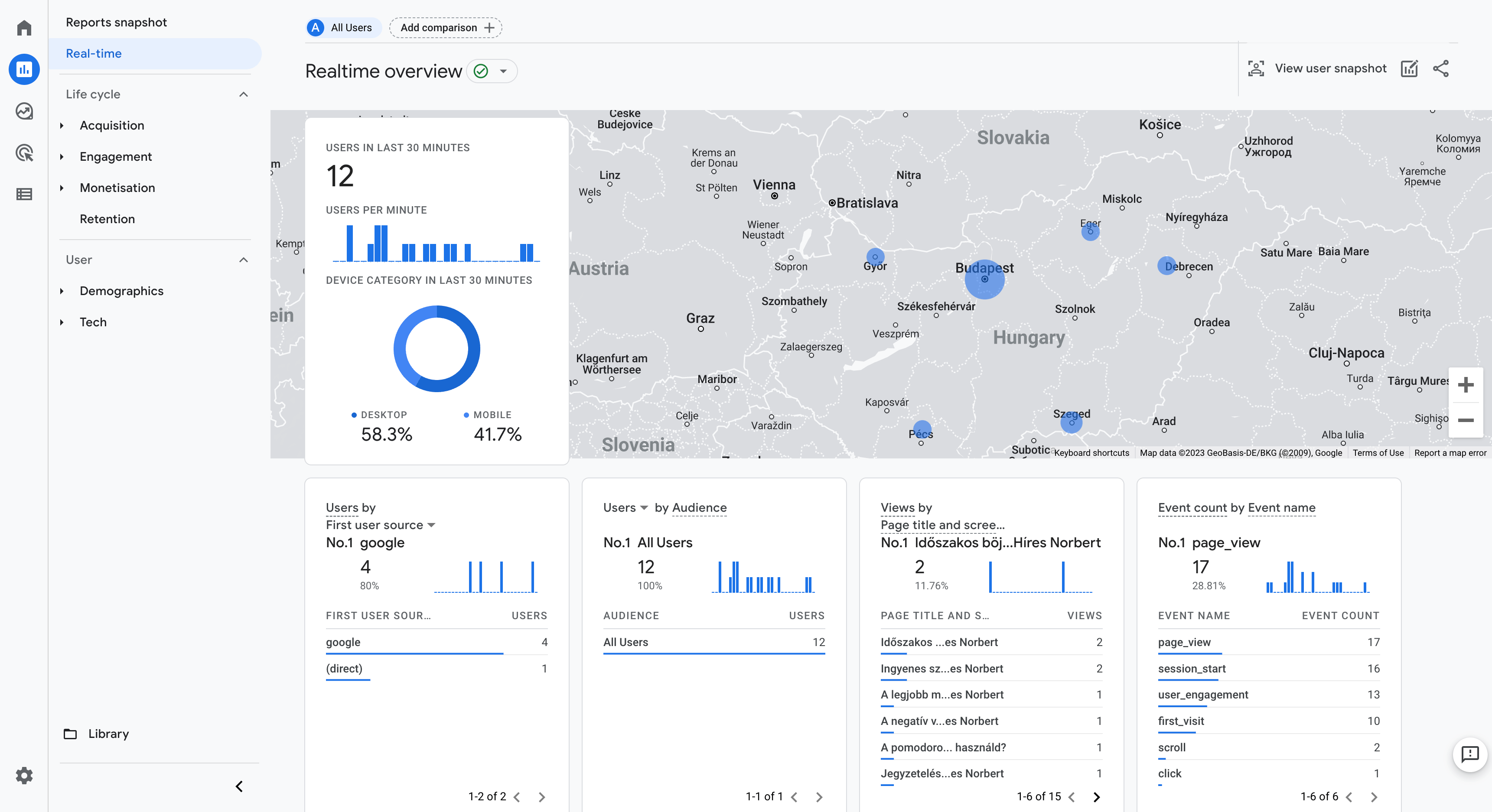 Universal Analytics tracks real-time "hit" data while GA4 gives you an overview of the last 30 minutes.
Actually, since the announcement of the GA 4 sunset, they changed the naming of the old GA's header from "Right now" to "In Last 5 minutes".
So we see the past 30 minutes in GA4 and the past 5 minutes with Universal Analytics.
Regardless of the timeframe I still like to use this report to check the immediate impact of a published article. This is kind of pointless but it feels so good to watch inflated numbers on my screen.
I check the real-time report when
I send out a newsletter
I cross-promote an article on other platforms
One of my articles got up-voted on Reddit
I suspect hosting / availability issues
The User Interface of the Real-time Report in GA4 is simply better for me.
You don't have to click on submenus to get the same data, rather you have a big overview of traffic sources, locations, events, and pages.
2. Premade Reports
They seriously cut back the number of premade dashboards you can access with a few clicks in Google Analytics 4.
Instead of dropdowns nested under dropdowns, we got max 2 levels and significantly fewer reports in GA4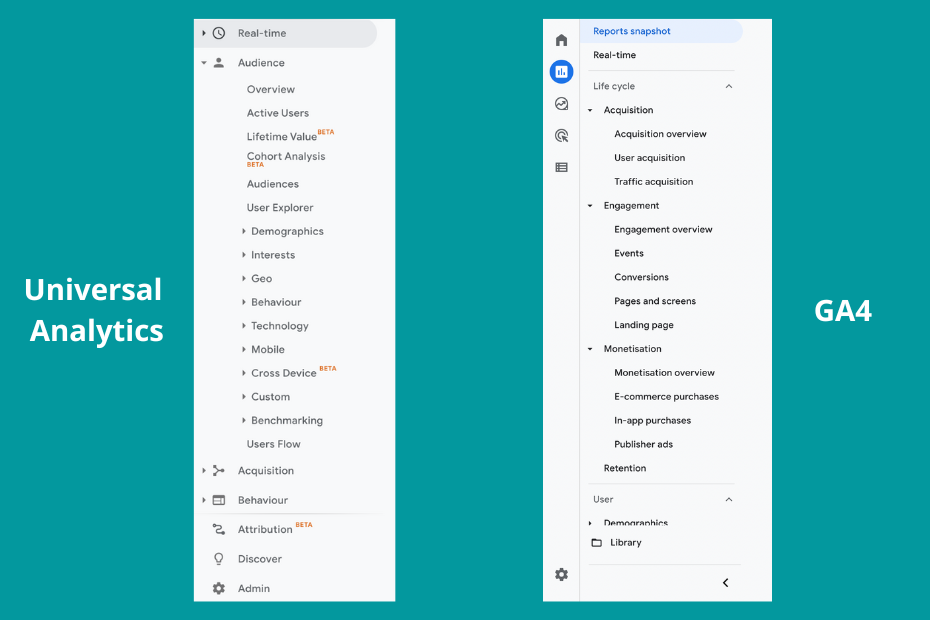 But if you have simple use cases to cover like "newsletter signups" or tracking a specific campaign, you can receive valuable insights just from these reports.
My favorite ones are:
Traffic Acquisition
My go-to place in Universal Analytics was the Acquisition -> All Traffic -> Channels report.
Usually, I clicked on Organic Search, changed the Primary dimensions to Landing page and I got a view of how my different articles performed in terms of user acquisition, average reading time, and newsletter conversions.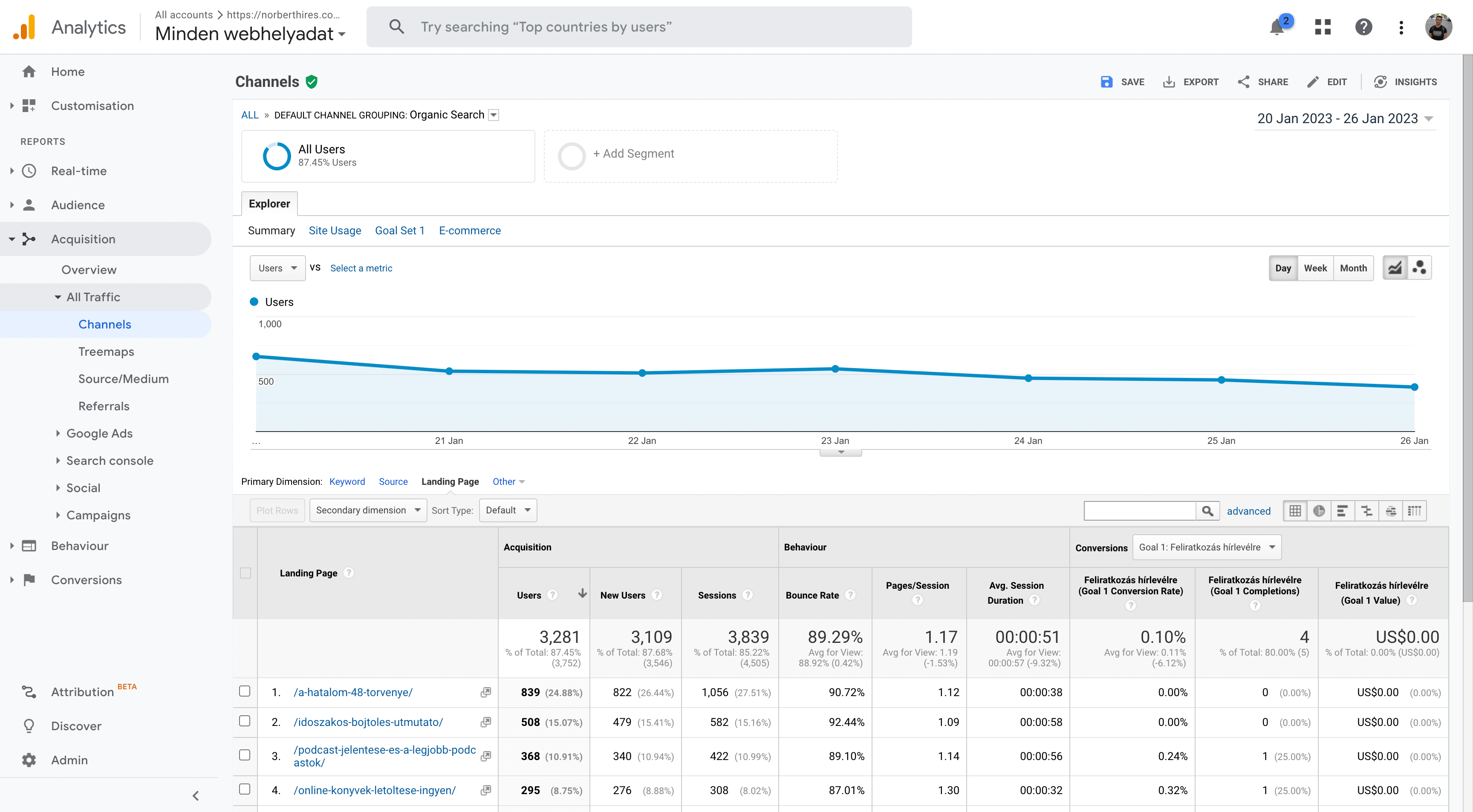 We simply don't have this report in GA4.
In Google Analytics 4 you can either go to the Engagement -> Landing page report and filter for Organic Search or you can check the Acquisition -> Traffic Acquisition report and add an extra "Landing page + query string" column.
I usually go with the latter.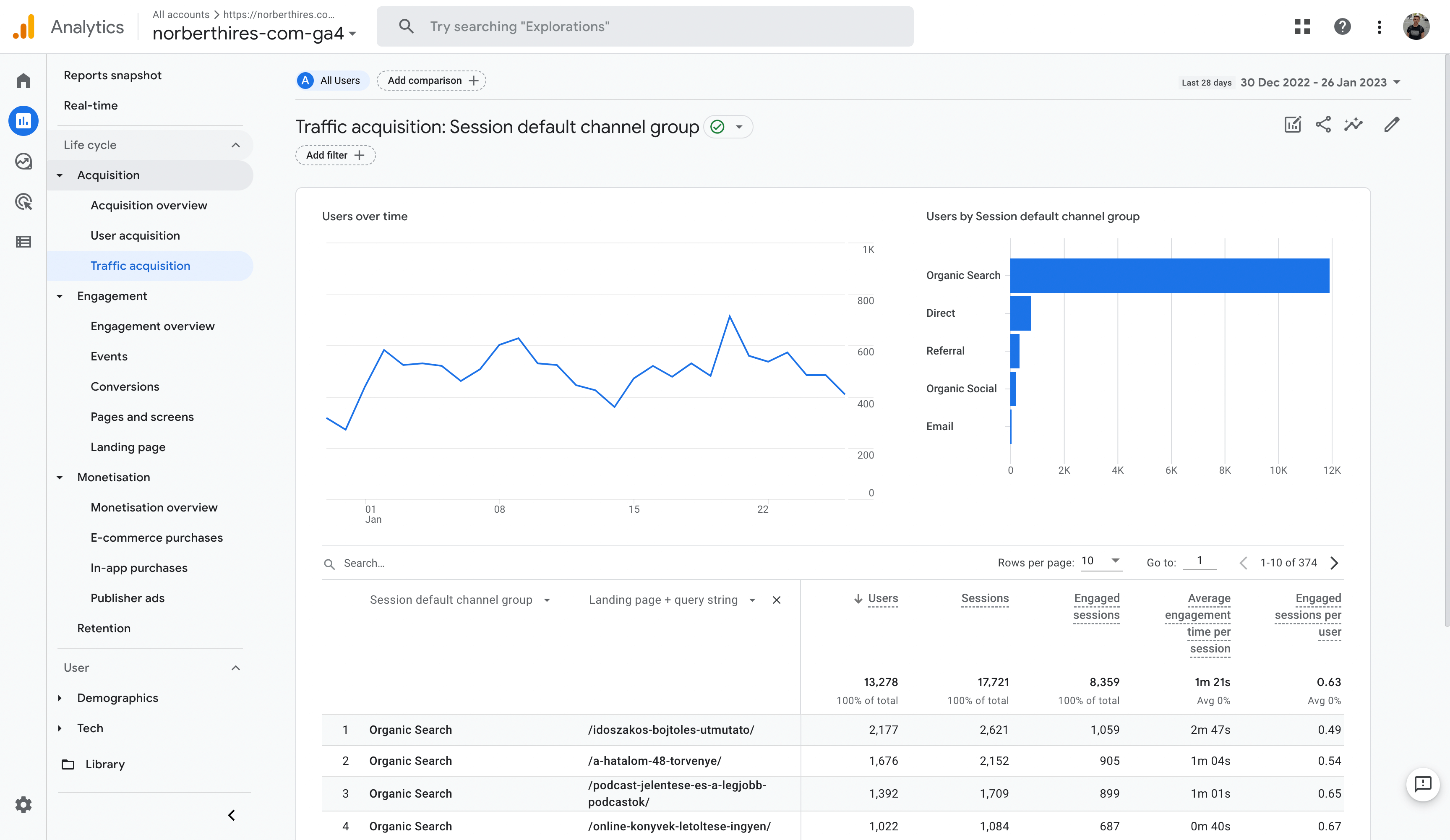 We got similar data with this view, but not exactly the same.
Instead of a bounce rate, we have an engagement rate,
sessions are calculated differently,
we have users but also active users,
we have much more event-heavy metrics.
If you want to look into the differences in metrics then go to the place from where I copied all of these knowledge nuggets:
Frankly, there are a lot of other reports for retention, demographics, and devices but I barely use any of them in the form of a premade dashboard.
3. Insights
To periodically got some new ideas and a general overview I check the Insights panel which you access through the Home page by clicking on the small increasing magic graph icon.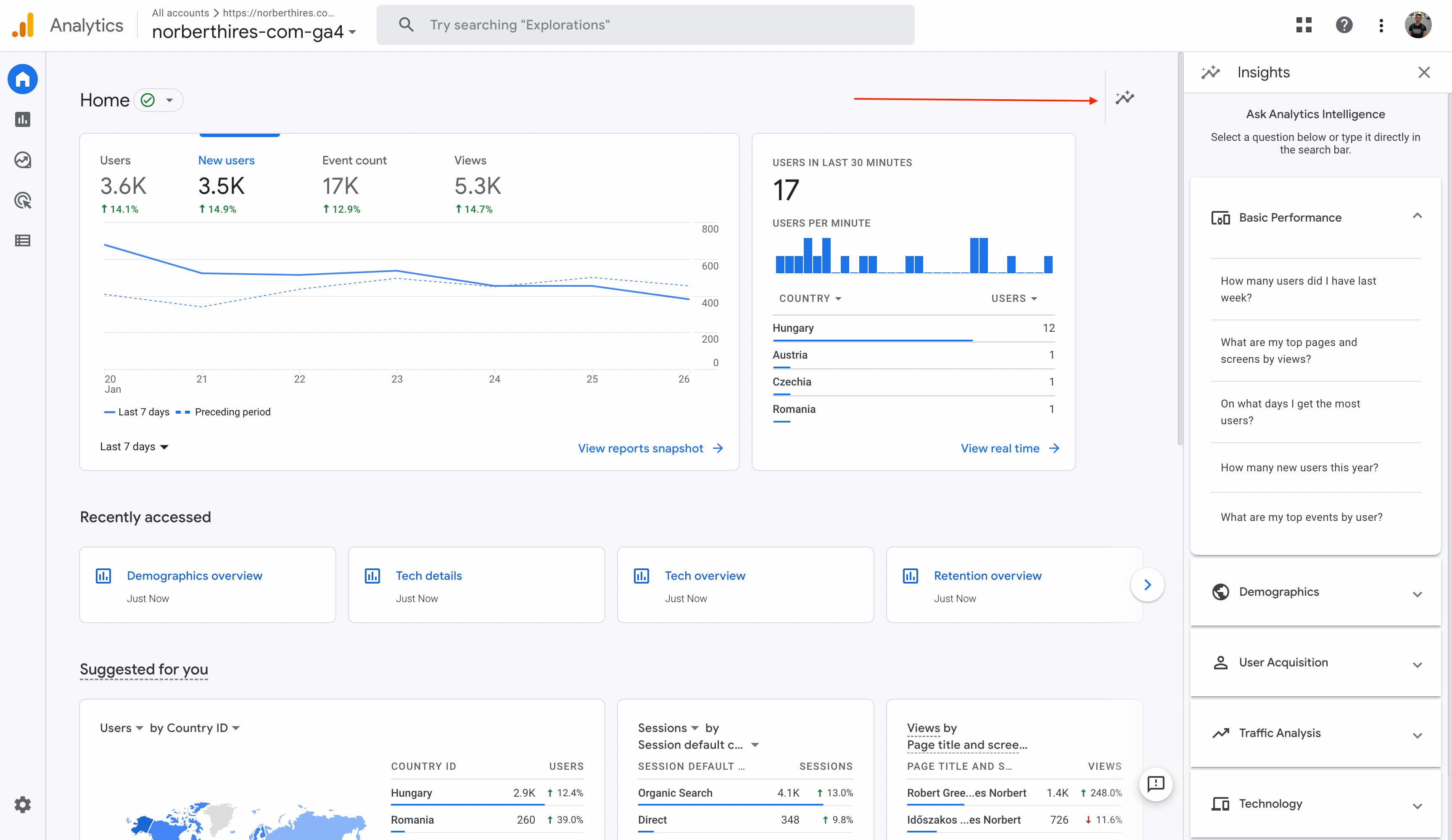 We had the same in the old Analytics but the cleaner UI and the lack of useless recommendations make it more readable.
You can get insights like:
Top Day of the week by Users (and publish on that day)
Month-after-Month Growth of Users (to get a quick overview of traffic directions)
Top Device model by Users (for me it is good to know that most people read my articles on an iPhone because I make platform-specific reviews on productivity apps)
There are also Insights and recommendations that pop up at the bottom of the page, but their usefulness is often debatable.
4. Create your own reports in GA4
There are so many use cases of Google Analytics that they didn't even try to cover all of them. Instead, they nudged us to create our own reports by giving us a better tool.
The Explore section of Google Analytics 4 looks like a built-in Data Studio report. I quite like this section, because I use Data Studio (or "Looker" as today they call it) often.
I doubt that I completely understand the full scale of creating better reports in the Explore section, but my stupid Free-form explorations are much more useful to me than the pre-built dashboards of GA4.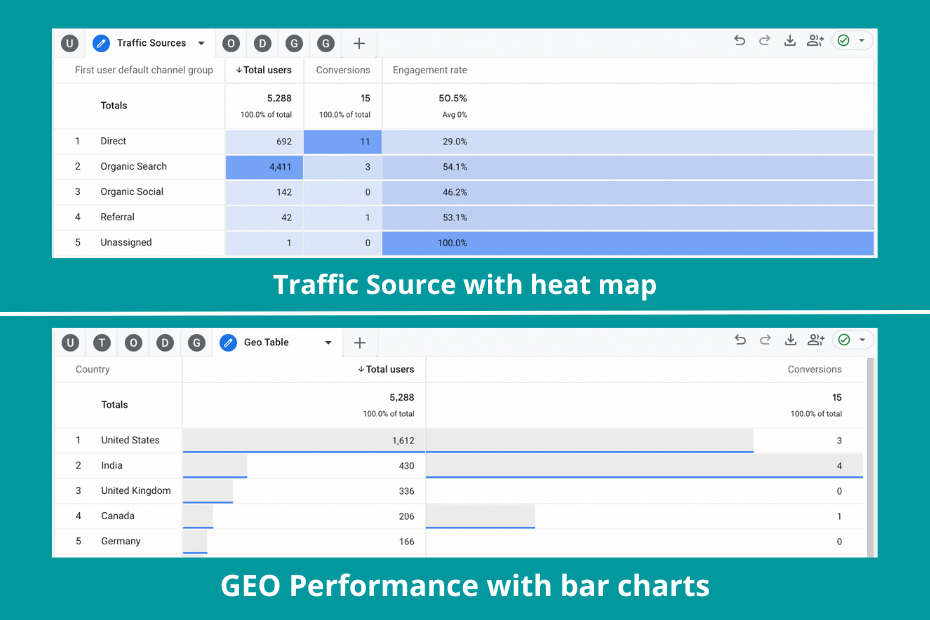 I especially like changing the Cell type to heatmap because it highlights the important details much more.
This is something you just couldn't do before with Universal Analytics' Custom Dashboards.
Also if you are creating a line just to visualize user, subscriber, or transaction trends, you can turn on anomaly detection and you will get the outlier days when something strange happened.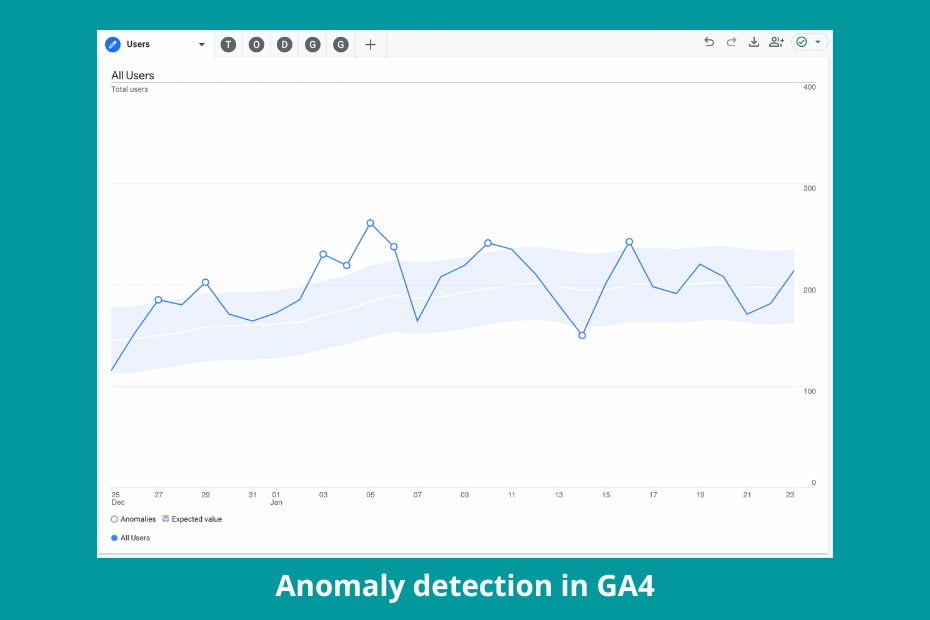 5. Tracking newsletter subscribers
Besides checking how browsing folks are finding my articles on the open web and how they enjoy them on the site, I use GA4 to track which page transforms them into subscribers.
I followed the guide shared below to add a custom event to track the subscriber's "Thank you" page impressions.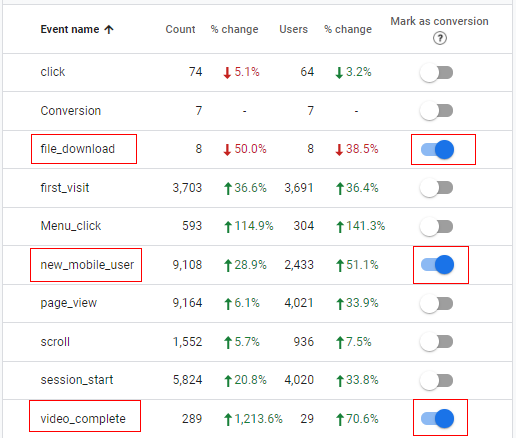 The process is not rocket science but since events and goals are working quite differently in GA4, I suggest spending some time reading setup guides before embarking on adding new events.
The Alternatives of Google Analytics 4
One thing is sure.
Most of us can't rely on Universal Analytics anymore.
Though I am not sure that GA4 gives enough insight to me to justify a tracking code, but if I ever want to add products or a form to my site then it has the ability to expand my current setup.
If you are a simple blogger or newsletter creator who is just tracking signups and using one or two channels to attract readers, then maybe you can go far with 1st party data and a good newsletter platform
For example, I could use the subscriber data of Ghost and rely on Google Search Console when analyzing the success of my SEO efforts.
There are also more lightweight and privacy-conscious analytics alternatives like Fathom Analytics or Simple Analytics, but since I never tried them I don't write about them in detail.
Wrapping it up
Overall Google Analytics 4 is a better fit for creators with simple analytics use cases while it has the potential to expand to a serious setup. It has a learning curve, especially if someone used Universal Analytics for years before.
With the promise of integrating A/B tests in GA4 and the potential of using AI to give better insights, I am excited about where GA4 will evolve in the future and how much help it can provide to small creators to get more done with less.